We put together some of our best travel hacks for Disney world money saving tips. When you take your next vacation to Disney World, make sure to make the most of your travel dollar.
First on our list is how to save money by sensible food decisions. Remember to really plan your meals as best you can. Decide on what table service restaurants you want to visit and which meals you could just do with a fast service meal. You can book your restaurants up to 60 days in advance so make sure to prioritize your favorites.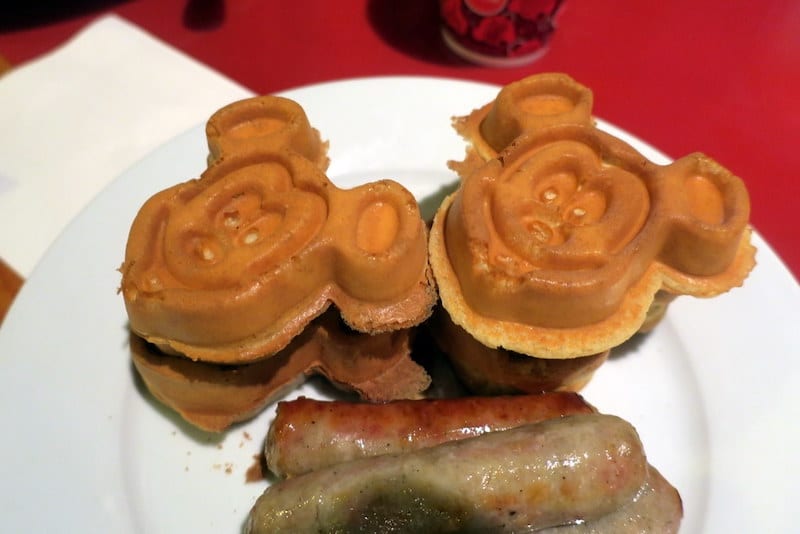 Take advantage of grocery delivery to your hotel room. For a small delivery fee, you can use Garden Grocer or even Amazon. This will be a time saver as well as a money saving. You can have groceries delivered and waiting for you when you arrive at your room!
The items that you can choose from are limited but still cheaper than going out to a shop in the Disney parks and buying groceries.
Make sure to use Gift cards to budget food purchases and drinks throughout your day. While in the park, use a refillable water-bottle and have an insulated cup for other beverages. Get a resort re-fillable cup for popcorn refills in the different parks.
*Bonus Money saving tip – Having certain groceries delivered to you will allow you to make some meals to go. Make sure to prepare things like sandwiches, wraps, and other snacks to take with you while you're waiting in line for rides or even walking to your next attraction.
The pre-paid dining plan at Disney World can save you some money, but this all depends on what kind of vacation you're taking. You need to consider what type of food you want to eat, and how much you want to eat.
Do you want to have some luxurious meals and have lots of snacks? It does offer you a way to budget your dining costs in advance.
If you really want to save money then think about how many meals you can eat on a budget. Are there any other meals that you can get by with by paying on your own?
If you want to have a dining experience in the park, then try and plan a breakfast or lunch rather than a diner. You will end up saving money with this option and the experience with the characters will be the same!
Probably the most expensive part of your trip to Disney World. The best money saving tip would be to choose value and go with the moderate resorts, rather than go with deluxe resorts.
If you stay at a Disney Park property this can help you get to the rides faster. For some, this may be the right option.
Most of the time you can save more money by staying off-site…it all depends on your budget, but generally, you will be at the parks all day and just need somewhere to rest your heads after a long day of action!
Think about the Swan & Dolphin by Universal Studios. You can book with Marriott points since it's part of the Marriott chain of hotels. It is in a good location in-between areas and within walking distance of the Epcot center.
Transportation Money Saving Tips
The cost of transportation to and from the resort should be considered when booking as well. Do you have a rental car or your own vehicle? In which case you will have to consider parking at your chosen accommodation and at the park.
Perhaps you will be using ride-sharing or other taxi services or vans/shuttle bus from the Orlando airport to the hotel and the hotel to the parks. Some accommodations away from the  Disney parks will offer transportation to the parks which can save you money.
If you're staying on-site in the Disney Parks, you can use the Magical Express to pick you up from the airport and take you directly to your Disney resort.
Lastly, try and fly with low-cost airlines. Check out our flights to Orlando and save money with our best travel deals. Take the time and search for flights with low fees and minimal extra charges. Also, check out CheapOair for some great flight deals.
Pick Your Vacation Dates Wisely
Just browse through the dates on every month of the year and you will notice different times of the month and weeks that you can save money. While it may be the only time you can go, just try and stay away from holidays, summer, and spring break if you can and save some money on your next Disney Vacation.
Shoulder season is the key to saving money at Disney. Think about fewer crowds for you to navigate through to get to areas in the park or stand in line with at rides.
You will be able to save money on airfare, hotels, and sometimes park tickets during the non-peak times of the year. I would suggest you examine these times of year to travel to the Disney Parks if you can: January, February, the first two weeks in May, the first two weeks in November as well as the beginning of December. 
Saving Money on Merchandise
There are plenty of ways to save money with Disney gift cards. You can start by getting discounts by purchasing the gift cards before your trip at places like Sam's Club. Just watch for the offers as they come out periodically. It's also a good way to help you with the budgeting for your trip.
You can then use these gift cards to purchase some Disney souvenirs for the kids. They do have Disney character warehouse outlets where you can buy more souvenirs for less, just a short drive away from the park by Disney Springs.
The best way to save money on Disney souvenirs is to avoid them altogether! Think about what you really need to remember your fantastic vacation at the Disney Parks. Don't buy trinkets that will just clog up your shelf or end up in storage.
Saving Money on Park Tickets
Think about saving money by not upgrading to the Park Hopper tickets. With the Park Hopper tickets, you can visit as many as the 4 parks you want in one day. Going between the 4 different Disney Parks – Magic Kingdom, Animal Kingdom, Epcot, and Hollywood Studios will take some time and should be well planned.
While as tempting as it may be for little extra cost…The chances of you taking full advantage of it is slim.
This all depends on if you can keep going to attractions with your family at night in different parks. If you're by yourself or with other adults perhaps this is a do-able option. Keeping young kids out late at night is probably not going to happen.
So, if you're not planning to park hop and take advantage of later hours at different parks, I would skip it. Just buy the base ticket or multi-day tickets and visit one park each day…most likely your best option to save money.
Skip the memory maker at Disney World. This can end up costing you too much money. Take your own photos! Check out the PhotoPass photos that the Park takes at a ton of locations. In order to get access to it, it will cost you some money. You can even try and get the PhotoPass professional photographers to take photos of you and your family with your phone for free!
Save money on stroller rentals at the park which are not really all that comfortable. Try and bring your own stroller or take a look at some other rental options from other companies. Just remember to check the Disney World stroller restrictions.
We hope you enjoyed a few of our Best Disney World Money Saving Tips for planning your next Disney vacation.
Disclosure: Please note that some of the links above may be affiliate links, and at no additional cost to you, I earn a small commission if you make a booking or purchase.