Slovenia is a country located in Central Europe which is known for its beautiful landscape of mountains and lakes. Lake Bled and Ljubljana are two of Slovenia's best places to visit. We have put together a guide on the best things to do in Slovenia. Explore this hidden gem of a destination with us!
Top Things To See in Lake Bled, Slovenia
Lake Bled is Slovenia's most famous destination. Its majestic views is an experience like no other and are regarded as one of the best things to do in Slovenia. This pure glacial lake is surrounded by magnificent alpine panoramic views and a cliffside medieval castle.
In the middle of the lake is a solitary chapel, Mary Church which sits on a small island accessible by a traditional wooden pletna boat. The cost is €12 per person round trip.
The entrance to the church is atop a picturesque Baroque staircase made of 99 stone steps. Inside the church in front of the altar, you will see a long rope where you can ring the "wishing bell". It is also a Slovenian custom for newlyweds to visit this church on the island where on their wedding day the groom will carry his bride up the 99 stairs for good luck.
The many hotels and restaurants along the lakeside promenade offer relaxing accommodations and local gastronomic delights. You can leisurely walk the 6km perimeter path around the lake in under 2 hours. Watch for the local swans enjoying the water. A visit to Lake Bled will leave you with beautiful memories and a longing to return.
Poised 130 meters overlooking the lake is the 12th-century Bled Castle.
A self-guided walking tour of the grounds allows you to explore the museum, the castle cellar, printing works, and a smithy.
Stand along the perimeter walls and let your eyes roam across the vista of the Julian Alps to the crystal clear lake below. A relaxing stop at the Bled Castle Restaurant allows for additional time to savour both the view and a delectable menu. Be sure to try a slice of their famous Slovenian Lake Bled cream cake. The entrance fee to the castle is €13 per person for adults. You can find more information about the castle here.
Best Things To Do In Ljubljana, Slovenia
Ljubljana, Slovenia's capital is a beautiful and vibrant city built along the Ljubljanica River. The colourful architecture, Old Town area, and many museums showcase a rich history. A host of restaurants with outdoor seating line the riverside where you can stop for a drink or a meal enjoying the view. Ljubljana is an easily walkable city where you can traverse the river across the many decorative bridges. Speaking of which, be sure to stop for a photo op with the 'green dragons' on Zmajski Most.
Preseren Square is the central square in Ljubljana and a popular meeting spot. The rose coloured Franciscan Church of the Annunciation is the landmark feature here. Be sure to venture inside to view the frescoes. Triple Bridge links Preseren Square with Ljubljana's Old Town. 
Ever on guard, the Ljubljana Castle has kept a watchful eye over the capital city for 900 years and counting. Still the city's main attraction the castle offers museum exhibitions, along with a chapel and a prison to explore. 
The outlook tower offers a bird's eye view of this picturesque city. A quick and convenient funicular ride will transport you 366 meters up to the castle grounds to experience this location. The funicular and entrance to the castle cost €13 per person for adults. For more information, you check the official website here.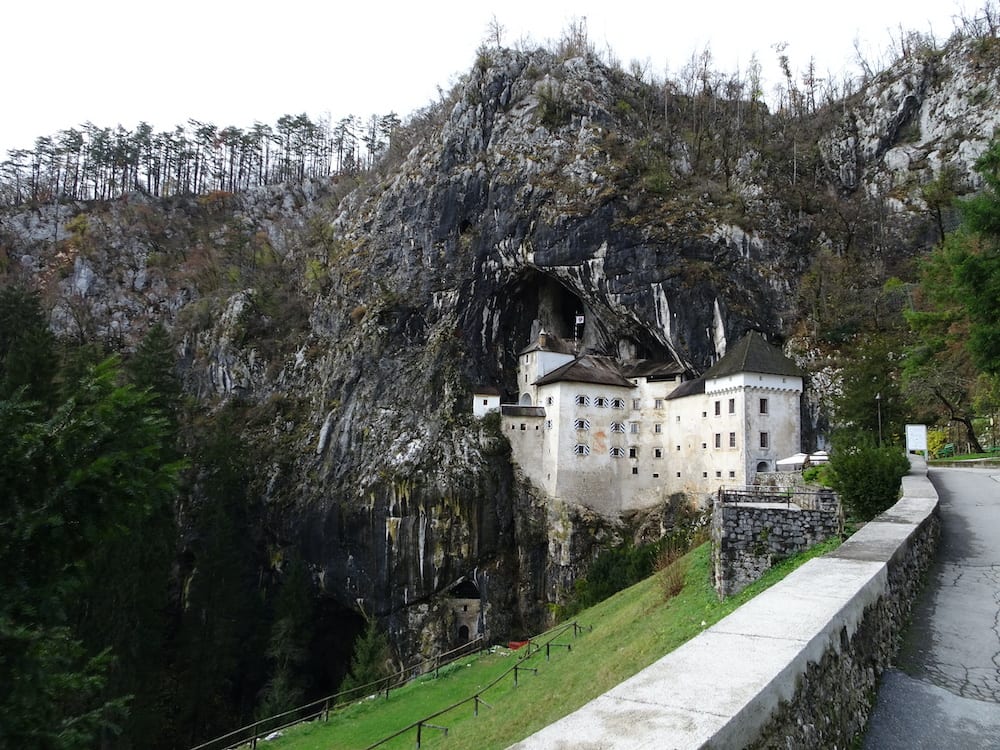 An easy day trip outside of Ljubljana to the Predjama Castle and Postojna Cave makes for a memorable tour. Just an hour from the capital city you will feel like you have been transported back to medieval times. As you walk up towards Predjama Castle protruding from the cliffside you can picture the knights armed and ready to defend this world's largest cave castle. Learn the legend of Knight Erazem who lived at and defended this castle from army siege during the 15th century. This famous cave castle is over 800 years old and is listed in the Guinness World Records. Access to Predjama Castle is by a guided tour only. For further details and information please visit their official site: Predjama Castle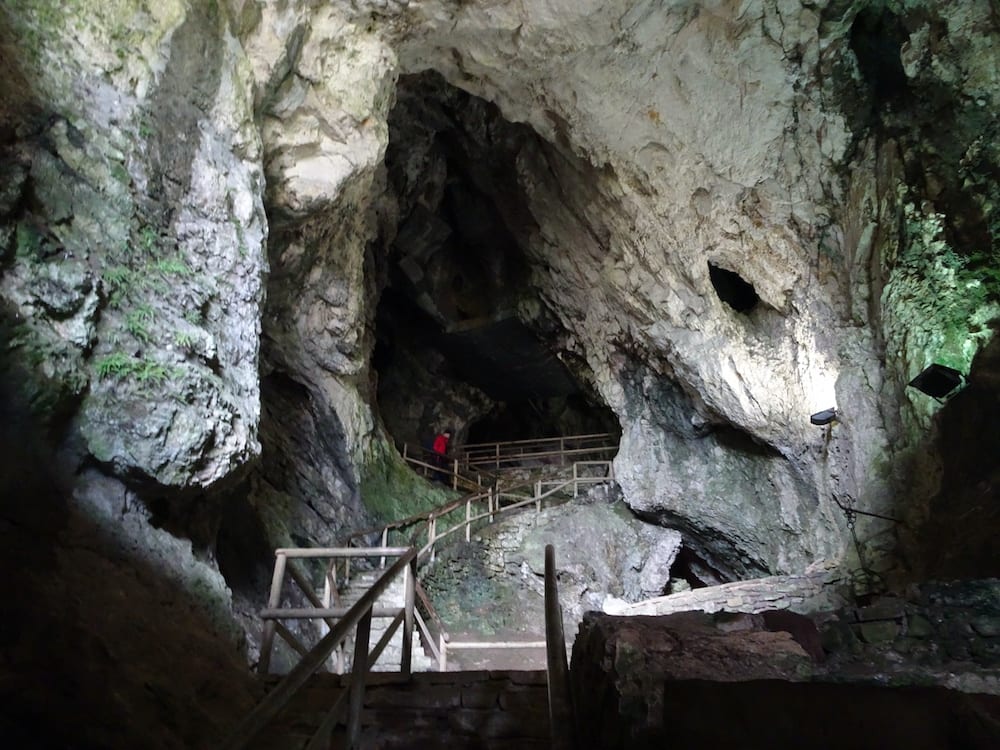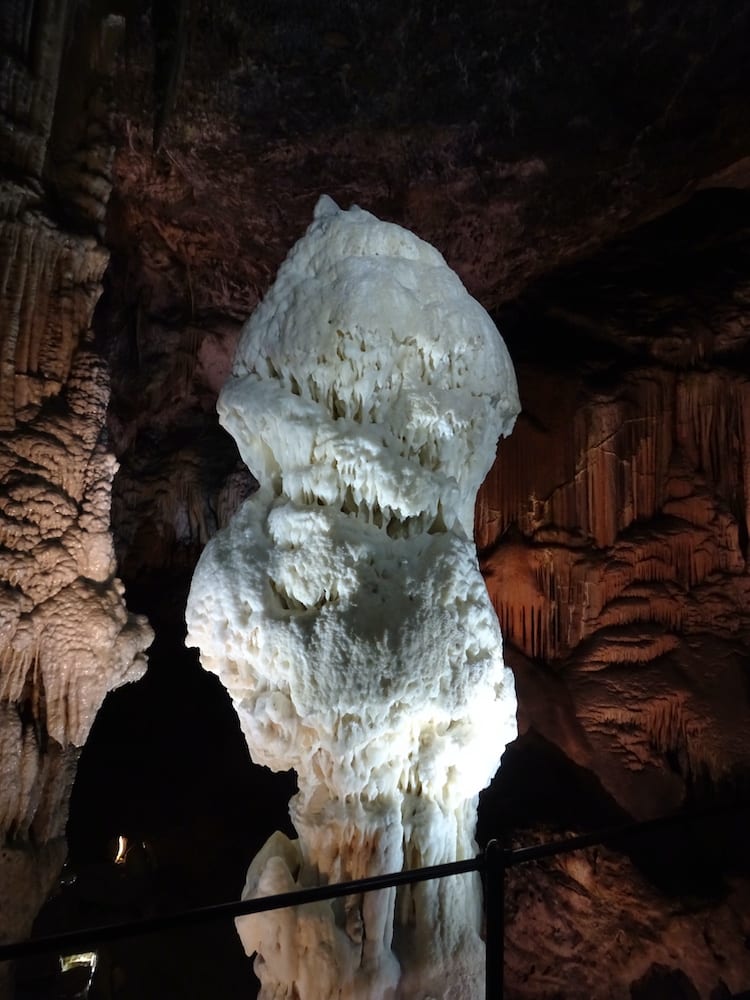 A quick train ride descends you into the Postojna Cave where you can take a guided walking tour amongst the underground chambers and tunnels with incredible yet surreal natural stalactite and stalagmite formations on display. For more information please see their official site Postojna Cave.
Roundabout Tours is a local company that can bring you to both of these sights for €42 per person on a half-day tour. They provide comfortable and hassle-free minivan transportation with door to door service to your hotel. For other affordable tour options, you can check out our deals with Musement.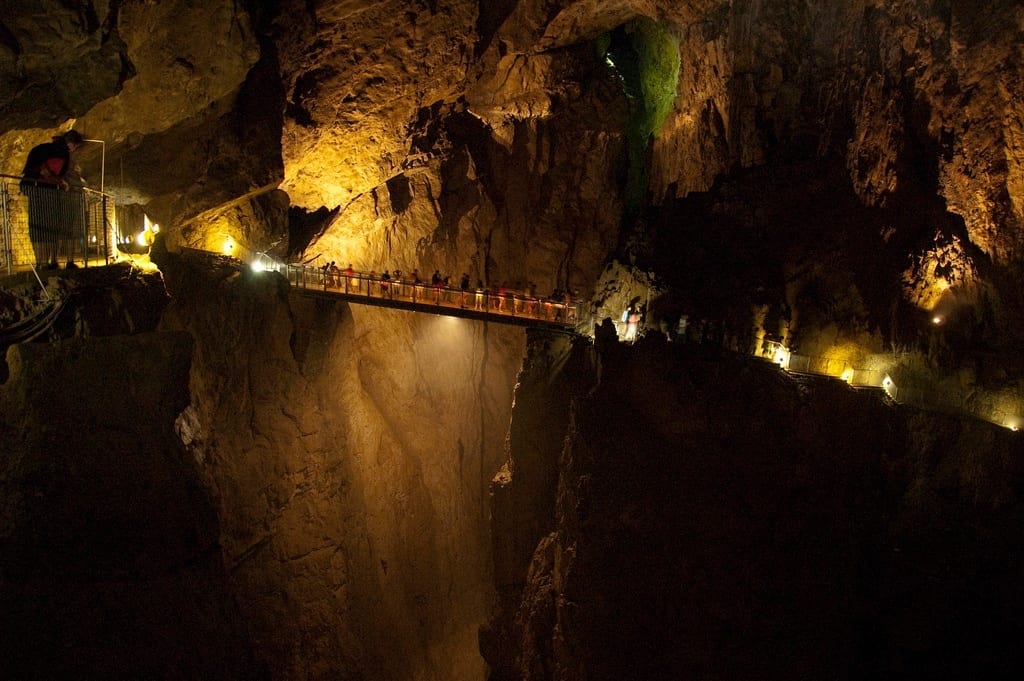 Another day trip option from Ljubljana is to Divaca to hike the Skocjan Caves. The Skocjan Caves is a UNESCO world heritage site and another popular tourist attraction in Slovenia. This unique cave system was formed by the Reka River part of which flows underground through the numerous chambers. The tour of Skocjan Caves is all done on foot so arrive prepared with good walking shoes and dress in layers for warmth as the temperatures dip once you are underground. The guided tour costs €16-24 per person for adults, depending on the time of year and the choice of tour. For further details and information please visit their official site: Skocjan Caves
Best Places to Stay in Slovenia
Grand Hotel Toplice, Lake Bled
The very beautiful and classic Grand Hotel Toplice on Lake Bled makes for a memorable and relaxing stay. There are a variety of hotel rooms and suites to choose from. Splurge for a room with a balcony overlooking the glacial lake. This hotel is centrally located within an easy walking distance to many restaurants and shops. All of the hotel staff is very friendly and helpful. There is also a hotel driver service which is very convenient and efficient. The daily breakfast buffet is very delicious and expansive, set up in a dining room surrounded by windows so that guests can savor the view along with their food. The Grand Hotel Toplice is your best choice to stay in when visiting Lake Bled.
Grand Hotel Union, Ljubljana
The Grand Hotel Union is a great choice for accommodations in Ljubljana. This hotel is in a very central location and close to many bars and restaurants. There is a lovely indoor pool and spa on site which is a perfect way to unwind after a day of sightseeing. There is a complimentary breakfast that is located on the business side of the hotel. The daily breakfast buffet holds a great variety of food options and is well maintained by the staff. Be advised that the breakfast room does get very busy between 7:30-8:30 am due to the business travelers. The front desk staff is very friendly and helpful in making you feel right at home in Ljubljana. For more great hotel options you can use Hotellook. 
Best Local Eats in Ljubljana
Ljubljana's Central Market is a lively spot where both locals and tourists gather to shop. The outdoor section of the market offers a variety of fruits, vegetables, and plants from nearby farms. The indoor section known as Plecnik's Covered Market is a two-story structure built along the river. In the upper story, you will find Slovenian food and products. The lower story sells both cured and fresh meats, a variety of baked goods, local cheeses, dried fruit, and nuts as well as locally pressed fruit and vegetable oils.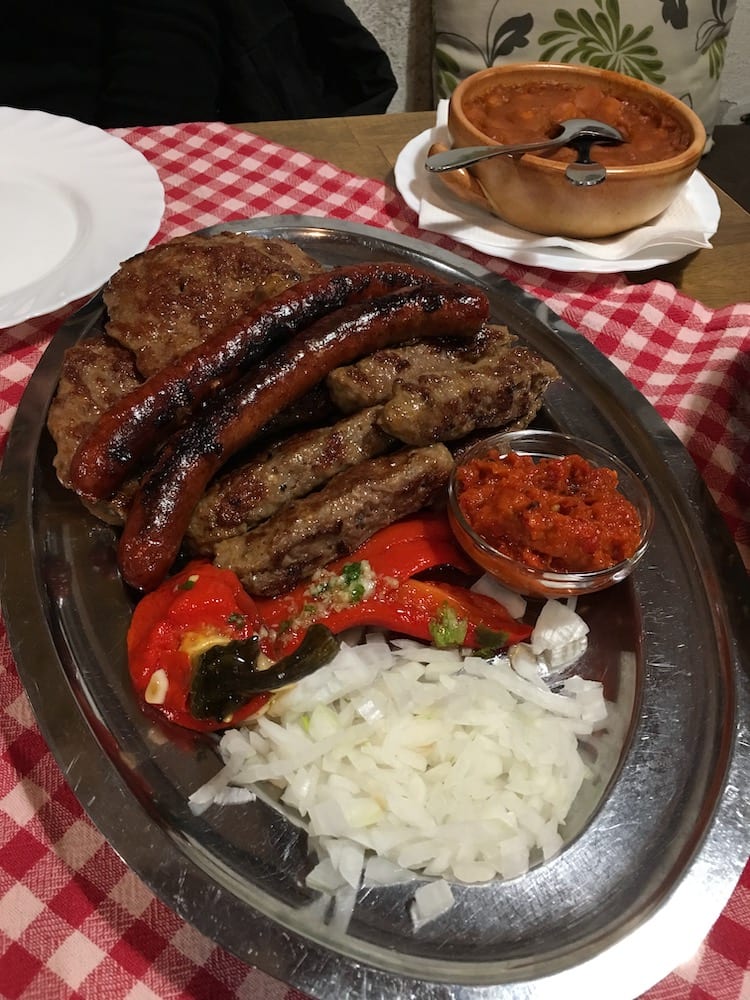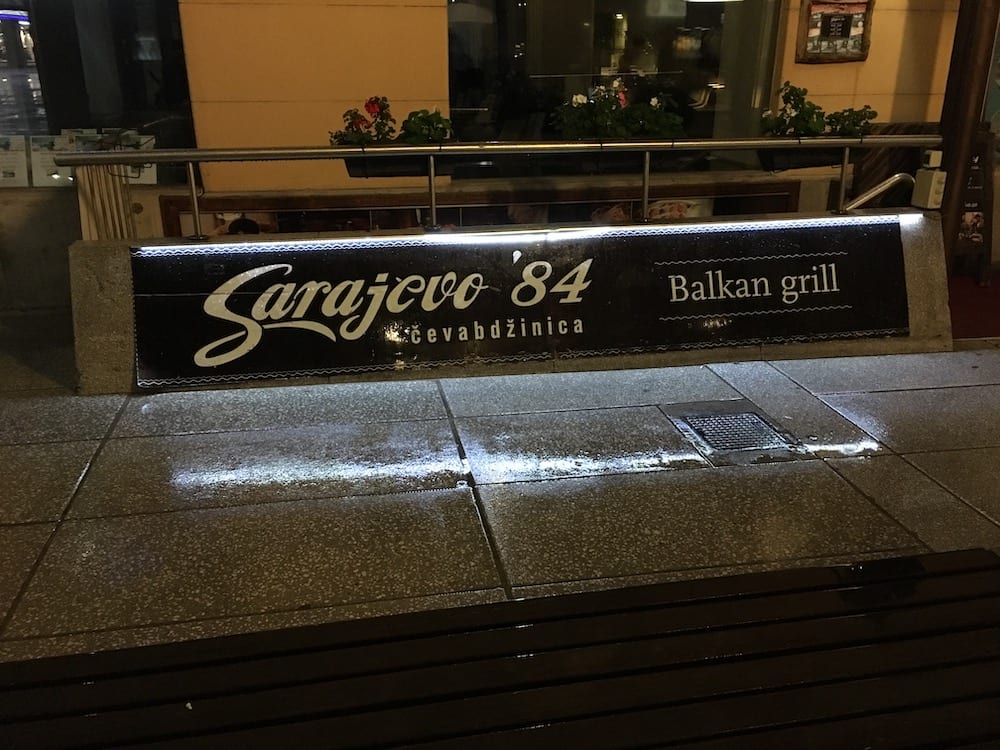 Sarajevo '84 is a great restaurant located in the city center offering a combination of Slovenian and Eastern European food. Their house specialty is the grilled Balkan meat platter with cevapi, ajvar (roasted red pepper spread), baked beans, and kajmak (cream cheese) accompanied with warm flatbread. This meal is very hearty and portions are generous thus ideal for sharing. Be sure to order one of their great local beers to enjoy with your meal. Sarajevo '84 offers delicious food and great value for your tourist dollars.
Slovenia holds a variety of natural beauty with the Julian Alps, the subterranean enchantment of the Postojna and Skocjan caves to its' many azure lakes and rivers. Given that Slovenia is centrally located in Europe it is easy to fit in a visit here while touring the continent. 
You can find some great affordable flight options to Slovenia with CheapOair.  Check out the flight search widget below. Some of the best flight deals we have come across are from CheapOair!
Trip.com is another great option that offers hotel and flight packages as well as tours and attractions for your trip to Slovenia.
We hope you enjoyed this guide on the best things to do in Slovenia. Please leave any comments you have below.
Disclosure: Please note that some of the links above may be affiliate links, and at no additional cost to you, I earn a small commission if you make a booking or purchase.